Lee Alexander McQueen's been gone for over a year now. I didn't know much about him other than his designs were utterly awe-inducing and really something special.
Tonight, however, on channel More 4, the documentary 'McQueen and I' was on - a documentary on his early designs; his work with Givenchy et cetera and how he made such a mark in the fashion world, and from this documentary I learned about who McQueen was and I was left in tears when his death was spoken of.
His work was so stunningly disturbing that I had to write about it. His shows were absolutely astonishing: The 'Highland Rape' one, the 'Mirrored Cube' one and the one with the model on a rotating board (Spring/Summer 1999) wearing a white dress, being splattered in yellow and black paint by two robots, her looking lost, frail and perhaps deranged. This theme of the 'deranged' looking models seems to be evident in so many of his shows, and some critics have talked of how it's as if they're Victorian women in an asylum.
What I feel people don't understand is what a freakin' genius the man was. He ventured where no designers had really gone, cunning in his deliberate attempts to cause controversy.
From what I've heard he was a shy, loving man under a huge amount of pressure to deliver, deliver, deliver, and with the death of his mother (whom he was so close to) in conjunction with the showcasing of a new collection in 10 days, the strain was evidently too much for him, and he was found on the 11th of February 2010, after committing suicide; hung in his wardrobe after taking a mixture of sleeping pills and cocaine.
He left a note, which ended like this:
"...sorry,
I love you,
Lee"
I must send my thoughts to him after watching his shows tonight. Those who met the man are truly lucky.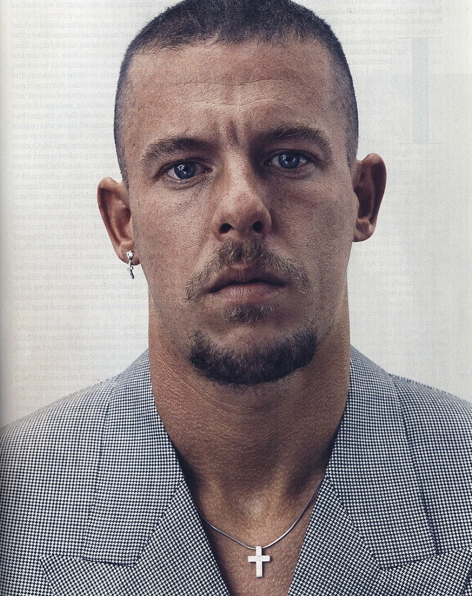 Lee Alexander McQueen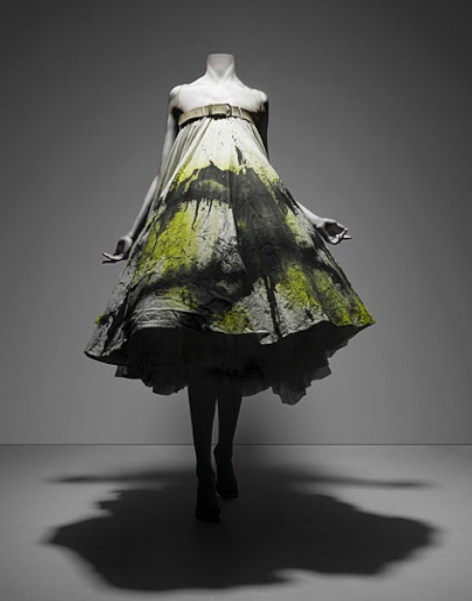 Paint splattered dress, Spring/Summer 1999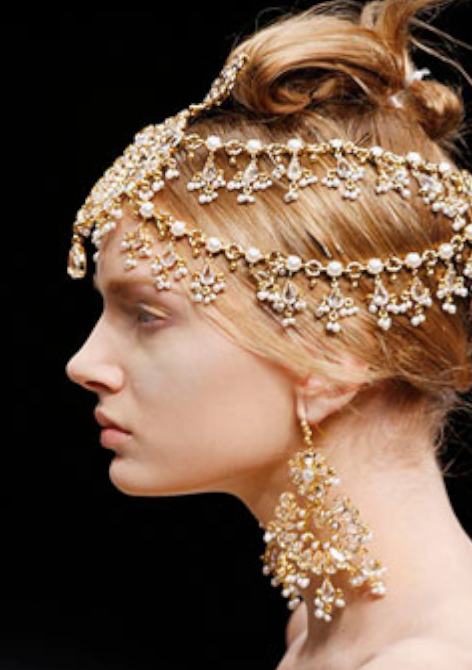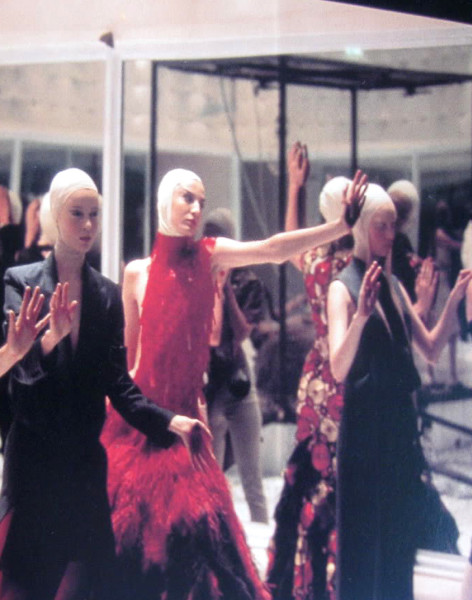 'Mirrored Cube' show, Spring/Summer 2001